Moore Theatre - WA | Seattle, Washington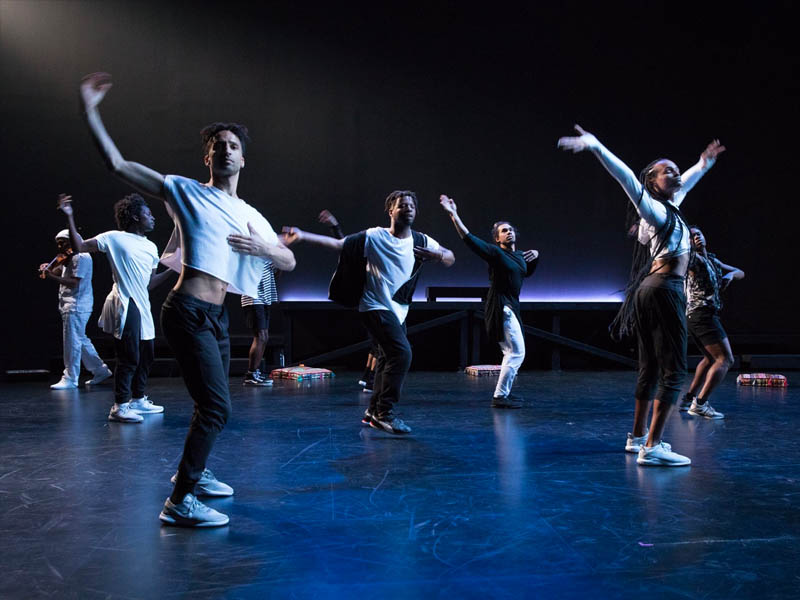 Come springtime, the Moore Theatre welcomes a groundbreaking event featuring one of the dance industry's most iconic trailblazers. Dani Tirrell, the recipient of the Seattle Mayor Arts Award in 2019, will be showcasing a grand performance in a two-day spectacle at the Moore Theatre in Seattle, Washington! Catch the first-day performance on Saturday, 20th April 2024, as Dani Tirrell and the Congregation light up the stage with their exhilarating performance! The showcase with highlight Leviticus or Love and to Walk Amongst Humans: A Dance in Two Parts. Together with the extremely talented The Congregation, Tirrell displays the movement of sin, loss, love, and the world where Black and Queer are elevated! This multi-dance work is inspired by Aretha Franklin's gospel album, Amazing Grace! If you love stories told by the art of dance, this is your opportunity to see one of Seattle's most celebrated performers, Dani Tirrell, on stage! Catch this one-of-a-kind show at the Moore Theatre by securing your tickets now!
Dani Tirrell embodies incredible artistry with his exemplary work. The upcoming show at the Moore Theatre is a masterpiece featuring dynamic choreographies, physical expressions, and the free movement of bodies. Leviticus or Love and to Walk Amongst Humans: A Dance in Two Parts (nook 1: Leviticus) is both a meditation and movement practice. The performances will be accompanied by reimagined gospel music. Tirrell's movement practices have inspired and engaged dancers from all over the country, specifically Seattle, Detroit, and many other cities. Over the years, he has continued his advocacy and spread his exemplary work that spread awareness of various issues.
Some of Tirrell's most notable works include Black Bois, which has been referred to as a "ceremony to ancestors" and "a thanksgiving to our past, present, and future." Tirrell created Black Bois as a love letter to bodies, spirits, and minds. This exemplary work provides a healing space, a chance to progress, and the opportunity to love. Another notable work is FagGod. The work explores the sanctuaries of the LGBTQIA+ community. With the onset of HIV/Aids, FagGod highlights places like discos/bars, bathhouses, and churches – where many have found their relationship with God.
In 2019, Dani Tirrell's work received a fantastic accolade. He was given the Seattle's Mayor Arts Award. That same year, he also received the Artist Trust Fellowship Award and a Dance Crush Award for his Black Bois performance. Being black, queer, a choreographer, dancer, and movement guide, Tirrell is a trailblazer in the movement meditation world. And he will continue to inspire, teach, and bring people together through his incredible work. Tirrell has continuously sold out his shows in Seattle. And, likely, his upcoming performance at the Moore Theatre on Saturday, 20th April 2024, will also be fully packed. Moore Theatre can accommodate up to 1,800 guests per event, and the show's spectators can look forward to a fantastic entertainment experience thanks to the venue's state-of-the-art sound and light technology, impressive architecture, and well-rounded facilities.
If you want to catch the movement guide master in his remarkable element, you better score tickets to see Dani Tirrell and the Congregation now! Tickets to the show are now available through the Get Tickets link!