Moore Theatre | Seattle, Washington
Social media star Claudia Oshry will put some humor into your Sunday night this September 18 as she brings her "Not Like Other Girls" comedy tour to Moore Theatre. The 28-year-old Instagram sensation will make audiences giggle in laughter as she sports her relatable jokes and funny antics on stage. Join hundreds of other loyal fans of Oshry in a night that will bring you closer to this multi-talented entertainment personality. Grab your tickets for her Seattle, Washington show by clicking the "Get Tickets" link on this site. Secure yours now and prepare to see the Girl With No Job takes on the job of making you laugh out loud. See you at Moore Theatre!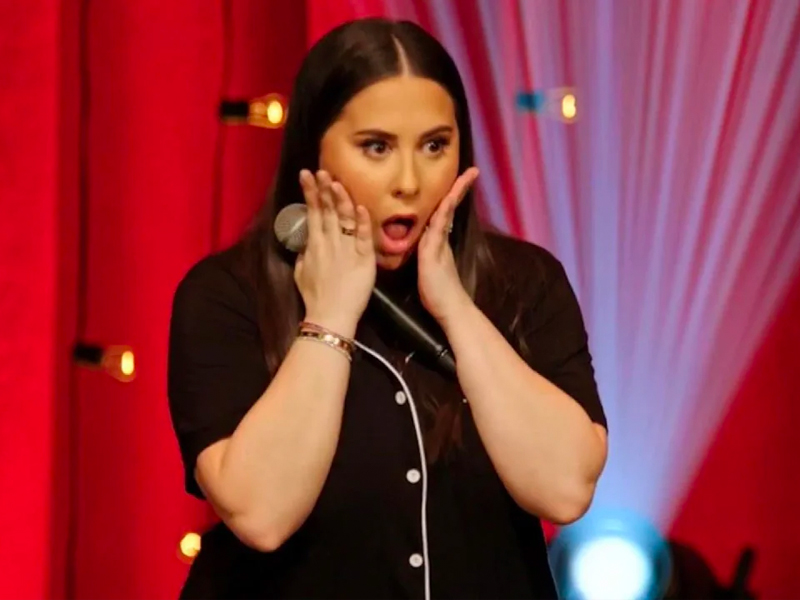 Claudia Oshry rose to prominence in 2014 after posting hilarious quips on Tumbler under the moniker "Girl With A Job." She was an intern at the Huffington Post when her posts gained traction. Since then, she has been an active influencer, posting mostly humorous images and comedies influenced by pop culture. After she got fired from the internship because of her posts and Tumbler fading to obscurity, her humor transferred to Instagram and has grown exponentially since it started naming her page "Girl With No Job." Currently, she has 3 million followers on the said social media app.
Her peak popularity occurred in 2016, winning the Shorty Award for Meme/Parody Account and nominations such as the Alternative Award for the rising social media celebrity category and the People's Choice Award for favorite social media celebrity. After a splendid year, she has dabbled in podcasting, producing, and writing. Her podcast "Toast News Network" is a crowd favorite, especially since it features women from different walks of life. She hosts and produces the morning show "The Morning Toast," which is top-rated, and published the book "Girl With No Job: The Crazy Beautiful Life of an Instagram Thirst Monster" in 2021.
Apart from being a social media star, she also is working on her comedy event "Not Like Other Girls," which she will bring to multiple cities this August. Catch her live at the Moore Theatre in Seattle, Washington, on Sunday, September 18. Tickets are now available. Reserve yours.