Moore Theatre | Seattle, Washington
Carla Morrison will grace the Moore Theater with her powerful, emotive voice on August 17, 2023! This renowned Mexican singer-songwriter is known for her unique voice and for giving the audience an intimacy that lets them connect with her on a deep, vulnerable level. Her performance with her melancholic voice and guitar has a gentle, moving power over anyone who hears it, sending a hush over the audience to totally immerse themselves. It promises an amazing live show as you listen to each note and lyrics– emotional, clever, and beautifully delivered. The indie pop scene won't be the same without her relatable and introspective music, which earned her critical acclaim and dedicated following. She will be performing live at the Moore Theater in Seattle, an iconic performance space. The venue is perfect with its intimate setting and superb acoustics. Tickets are selling out so grab your chance at this magical evening that shoots straight to the heart!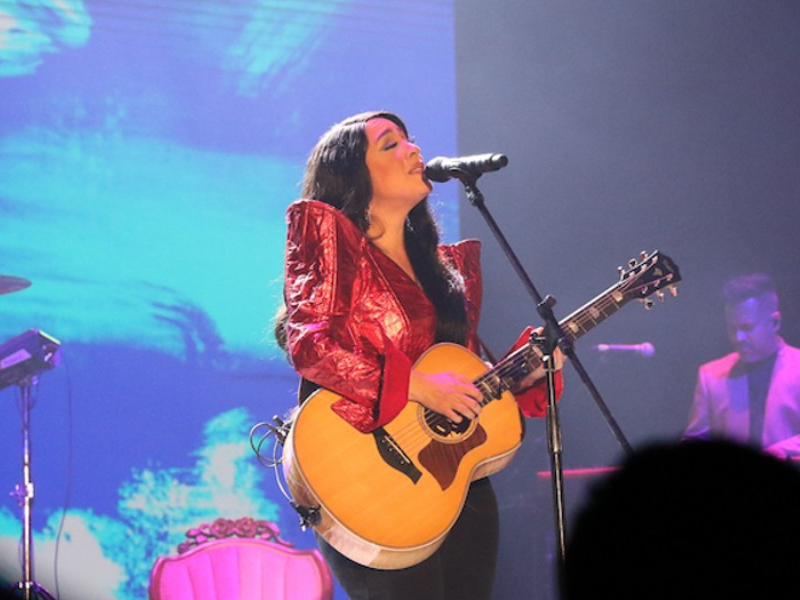 Carla Morrison is an award-winning, highly-acclaimed Mexican pop singer. Her album "Dejenme Llorar", released in 2012, achieved Gold Certification in Mexico and gave the singer not just one, but two Latin Grammy Awards. She pursued her solo career after abandoning her role as a lead singer of the band "Babaluca".
She began her solo career in 2009 when she released her debut EP, "Aprendiendo a Aprender". This independent project, produced in the home studio of Jordan Beriault in Arizona, providentially found its way into the right hands, instantly boosting her status exponentially in the music scene. She recorded six songs that she composed and produced herself with a cover of Ramon Ayala's song "Tragos de Amargo Licor".Her singles "Esta Soledad" and "Lagrimas" were released and became part of the soundtracks of the television show "Soy tu Fan".
Her second EP, "Mientras Tu Dormias" was released in 2010 which furthered Carla Morrison's success. She toured in Mexico's major cities, USA, and Colombia. That year proved to be successful with a nomination for a Latin Grammy Award and selling out the majority of her shows. In 2012, she released "Dejenme Llorar" and in 2016, "Amor Supremo".
She has taken the outdoor stage at Coachella, along with rock giants Enjambre at Mexico City's Palacio de los Deportes and filled up the city's famed Audtorio National. From an independent studio to a snowball of success, from an EP to tours in Spain, Latin America and U.S, Carla Morrison proves herself to be a storm of talent.
Her music from these past few years grabs a culling empowerment from who she's been and who she wants to be. She needed to make a critical choice to save herself, healing the music within, which used to be a safe place. Now, she learns self-acceptance, recreating herself as unapologetically real. Still, her music is ever so raw with her stories, full of emotional and personal heartbreaks.
This concert will let you witness the rebirth of a confident Carla Morrison. The event will be held in an iconic performance venue in Seattle, The Moore Theater. The intimate setting and outstanding acoustics will perfectly host the rawness and intimacy that Carla Morrison's music will bring. This is a night you shouldn't miss. Purchase your tickets now!