Moore Theatre | Seattle, Washington
Mexican rock giants Café Tacvba will be hitting the road this fall for another US Tour that will surely excite fans of Latin alternative rock music. The Grammy award-winning band will stop at Seattle's Moore Theatre this October 30 and rock the venue, packed with nearly 2000 people, in a night that will show American audiences their dominance in the Latin rock music scene. It really doesn't matter if you memorize their songs at heart or not; you are all welcome to party with the band. Secure your tickets now and let Café Tacvba's mix of rock, punk, electronics, and traditional Mexican tunes bring joy and excitement to your Sunday evening. Sing along to the band's greatest hits, such as "La Huasanga," "Ingrata," "Déjate Caer," and many more. Grab your show tickets here by clicking the "Get Tickets" link.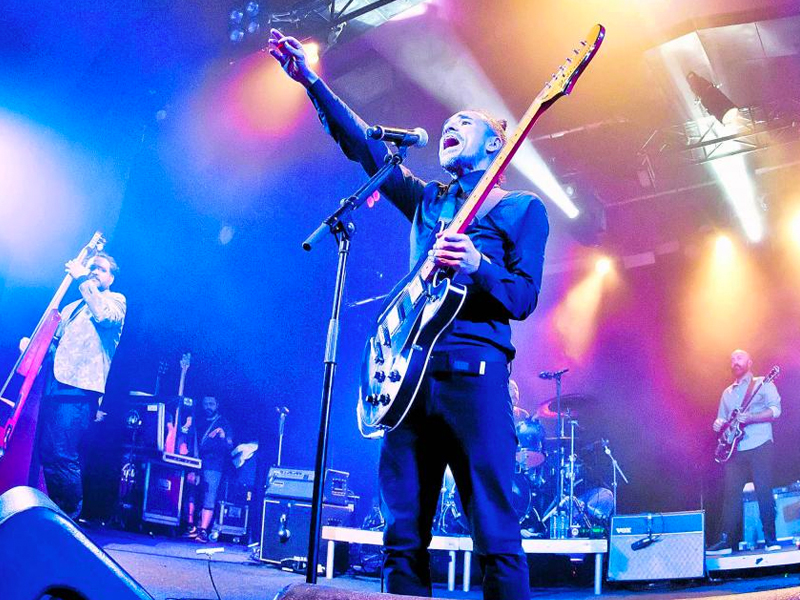 Mexico's most influential alternative rock band, Cafe Tacvba, began their career in 1989. The band's name came from the historic "Cafe Tacuba," a coffee shop found in Mexico City which represented the Pachuco scene during the 1950s and 60s. The band named Pachuco as one of their influences. In 1992, they instantly prevailed by releasing their self-named debut album, which became extremely popular in Mexico. One after another, their albums succeeded. Their next album, "Re," in 1994, was an influential success. Rolling Stone listed it at the top of the 10 Greatest Latin Rock Albums of All Time. "Avalancha de Éxitos," their third album, became the first one to reach the top 12 on US Billboard charts. The Latin Grammy Award for "Best Rock Album," on the other hand, was achieved by the follow-up album "Revés/Yo Soy" in 1999. After four years, they released "Cuatro Caminos," which won two Latin Grammys for Best Alternative Album and a Grammy for Best Latin Rock/Alternative Album. They achieved another Latin Grammy win for the album "Sino" in 2007.
The multi-awarded Mexican rock band is known to continuously reinvent their sound. Each member's artistic vision of their music is essential to their success. Their tinkering of the instruments used, lyricism, and powerful voices are unmatched when it comes to mastery.
Cafe Tacvba's creativity is evident in their live performances; that is why their concerts and tours are always a must-see. In a ten-day limited tour in North America, they will bring their fire in one of their performances at the Moore Theatre in Seattle, Washington, on Sunday, October 30. See them live by getting tickets now!