Moore Theatre | Seattle, Washington
Do you need something exciting to do on a Monday night this coming November? Then the Moore Theatre has got the perfect show for you! On this Monday 18th November 2019, the Moore Theatre is proud to host and present Brittany Howard from Alabama Shakes! This unsurpassed show boasts some of the best talent in the industry who are ready to liven up your evening with the finest quality entertainment around. With her oustanding, raw and passionate vocals, Brittany Howard is loved around the world! Come and put your hands together for this mind blowing artist! Tickets on sale NOW!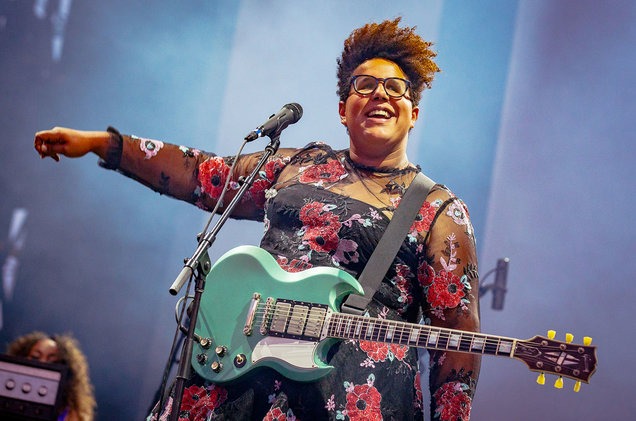 If you're looking for world-class entertainment, then look no further. Ladies and gentlemen, this year the Moore Theatre is the proud of host of none other than the world-renowned production of Brittany Howard! Astounding critics, delighting audiences, and scooping up awards left right and centre, this production will take you away to a whole other world, with a performance that will stop nothing short of captivating your heart, mind, body and soul. Featuring beautiful set and costume design and sensational performances from the onstage talent, Brittany Howard is the one to catch this year, and there is truly no better place to see it than the Moore Theatre!! Buy tickets online now for your best chances of a good seat, and prepare to your breath taken away! For a limited time only – experience the phenomenon live for yourself!
Brittany Howard is of course known as the front woman of the American rockers, Alabama Shakes. With her gritty vocal and mesmerising tone she has captivated audiences around the world and gained a fan base that have are dedicated to Alabama Shakes but also to her individual solo act too. Together as a band they have played some of the biggest shows, toured extensively and become successful in the charts. Most noticeable for their records scuh as Sound & Color which hit the number one spot on the Billboard 200!
As well as her work within Alabama Shakes, Brittany has also perfomed with the band Thunderbitch as the lead vocalist, unlike her other project they are more of a low key group and have performed a handful of shows, mostly secret gigs to keep their fans on their toes.
Brittany Howard is a superstar in her own right, showcasing female power and extensively impressing every crowd she plays to – here's your chance to catch her doing her thang LIVE! Things are about to get exciting, book your tickets before it's too late!