Moore Theatre - WA | Seattle, Washington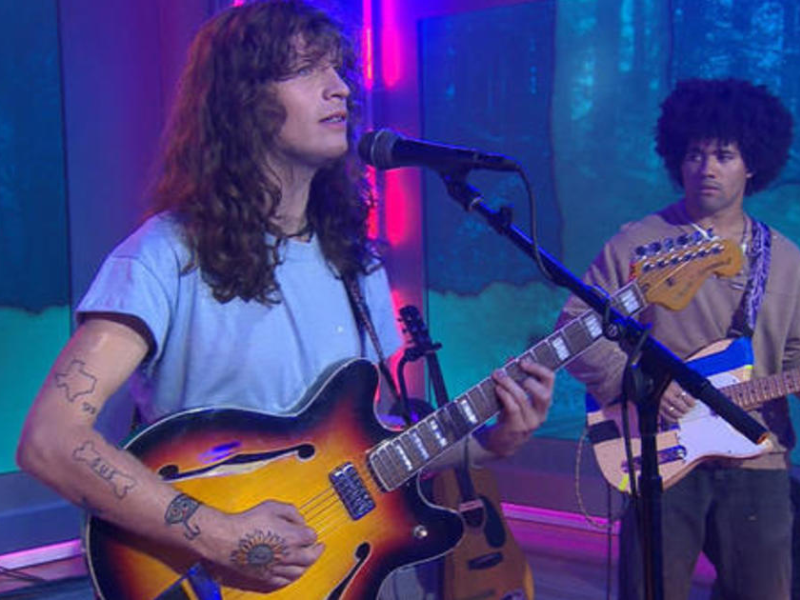 The Nashville-bred singer-songwriter Briston Maroney just dropped his sophomore album, "Ultrapure," and alongside its release comes the news of an upcoming North American Tour. The trek will run from 2023 to 2024, and it's stopping in Seattle, Washington! If you want to learn more details about the upcoming show from Briston Maroney, we have all the details for you right here.
Briston Maroney is performing live at the Moore Theatre on Tuesday, the 19th of March, 2024. He's going to be playing tracks off his latest album, and it's going to be epic! Prepare to catch some of Maroney's newest releases when he arrives in your city. So, call your friends and tell them you're all coming to the show!
Tickets to Briston Maroney in Seattle are on sale right now. Go ahead and secure yours before tickets sell out! Simply click on 'GET TICKETS' to make your purchase.
Briston Mahoney is one of those folk singer-songwriters you won't forget after listening to just one song. Back in 2015, he decided to share his musical talents with the world and dropped his first EP, "Reason to Shake." You know, just testing the waters. Then, two years later in 2017, he decided to take another plunge into the music scene by releasing "Big Shot" as another EP. Clearly, he wasn't messing around.
But here's where things start to get exciting. In 2018, he started churning out some awesome tracks like "Under My Skin," "I've Been Waiting," and "Freakin' Out on the Interstate." All these cool tunes found their way onto his first EP with Canvasback Music and Atlantic Records, "Carnival," which made its grand entrance in November 2018. And guess what? "Freakin' Out on the Interstate" earned itself a shiny Gold certification from RIAA in 2021. Talk about a win!
But wait, there's more! In May 2019, he dropped his second major label EP, "Indiana." This collection of songs was all about the changes in his life as he bounced between Knoxville, California, Florida, and finally settled down in Nashville. "Caroline" led the pack as the EP's single, and it was a real earworm.
May also had a surprise in store when one of his songs, "Fool's Gold," made it onto Taylor Swift's Apple Music "Playlist by ME!" To top it off, a music video for the track came out the next month. Pretty cool, right?
This year, he has his eyes set on a North American Tour in support of his sophomore album "Ultrapure." In an interview with Ones To Watch, he shared some of the new songs he's excited about playing live. He said, "I'm really excited about the title track, the last song on the tracklist is just called "Ultra Pure" and I'm really, really excited about people hearing that one. There's another song called "Breathe," it's a lot heavier. It's a lot more upbeat and kind of similar to the last record a little bit with more guitar-driven stuff, so I'm stoked to have a really fun track as well. Then there's the last single coming up, it's called "Chaos Party," and I'm stoked about that one too, because it's kind of tongue in-cheek, silly. I'm stoked to have just another fun release moment on the record."
Prepare to catch all of these when Briston Maroney lands in Seattle! Tell all your friends to tag along - it's going to be a fantastic experience. Tickets to the show are on sale here, grab yours before it's too late!