Moore Theatre | Seattle, Washington
You will definitely feel the Joy of Music this spring as the indie superstar Ben Rector brings his indie pop-rock tunes to Washington's Moore Theatre on March 9 for his "The Old Friends Acoustic Tour." Be ready to be awed by the heartfelt yet exhilarating performances of this Oklahoman artist who has given us his newer hits, such as "Dream On," "Supernatural," "It Would Be You," and "Wonderful World," among many others. Joined by the "Daylight" hitmaker Jordy Searcy and folk musician Stephen Day, Ben Rector promises to offer nothing but the best concert experience for all his loyal fans. If you are one of them, you might want to hit the "Get Tickets" link to purchase your tickets for the event. Grab yours now!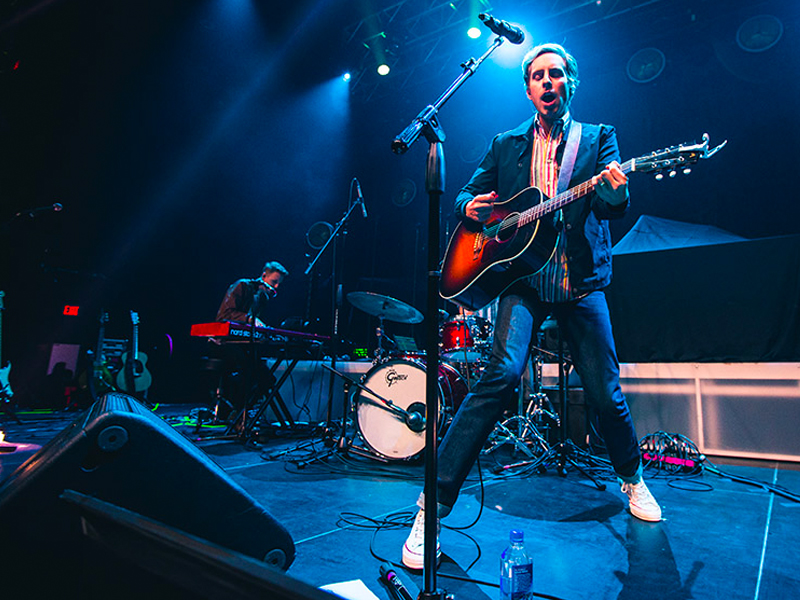 Ben Rector, the indie superstar who has been trailblazing the indie music scene, has announced a new tour called "The Old Friends Acoustic Tour." The trek is slated to visit fourteen cities across the United States this spring. Together with Jordy Searcy and Stephen Day, who will perform individually as opening acts, Ben Rector will conquer the Moore Theatre on March 9.
For solid fans of Rector, he has been a household name in indie music since the release of his first album in 2007. However, for newer fans, he might be a familiar voice behind the hits "Brand New," "When A Heart Breaks," "Old Friends," "Supernatural," and many others. Rector started his career professionally after winning first place in the Pop category of the John Lennon Songwriting Contest in 2006. Early success came with the release of his albums "Into the Morning" (2010) and "Something Like This" (2011). After that, in 2013, he released an album called "The Walking in Between," which became a commercial success and peaked at number sixteen on the Billboard 200. His albums "Brand New" (2015) and "Magic" (2018) have both debuted at number one on Billboard's Americana/Folk Albums chart. He recently released his ninth studio album this year, dubbed "The Joy of Music." The album featured mainstream artists like Snoop Dogg, Kenny G, and Taylor Goldsmith of Dawes.
If you are excited to hear him perform his newest songs live on stage, this is your chance to see him in person. His "The Old Friends Acoustic Tour" will stop at Washington's Moore Theatre on March 9.
"I am so excited for the Old Friends Acoustic Tour! I started out playing shows in college with just me and a guitar, and I haven't gotten to do a tour like that since then," the singer-songwriter reflects. "The chance to perform the songs how I wrote them and give a little bit of backstory is something I'm really looking forward to, and getting to do it with friends as talented as Jordy and Stephen is a dream," the 36-year-old indie star exclaimed with excitement.