Moore Theatre - WA | Seattle, Washington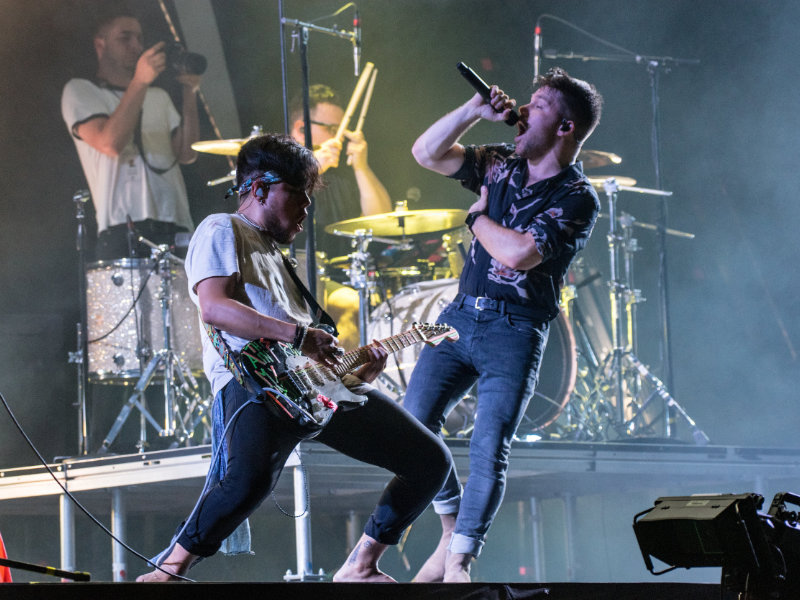 Oh boyyyy!!! It's on like a scone cause A R I Z O N A is heating things up with the announcement of a brand new tour, called "LIVE FOR A NIGHT." The thrilltastic, expansive North American tour will kick off at the Bluestone on October 10th in Columbus and finish off at the Irving Plaza in NYC on November 14th. The electro-pop gurus have been putting the game on lock with their outstanding music and live performances, and now as headliners, you can expect things to get even better. Nothing on the planet will make you happier than attending the concert at the Moore Theatre in Seattle, WA, on Friday, October 20, 2023, but if you wanna attend, you've gotta act quick, and luckily for you, we've got ya on this one. Grabbing your tickets is super easy, hit the "GET TICKETS" button, follow the prompts to choose the best seats in the house, and finally check out!!!
Like the super-smooth dudes that they are, A R I Z O N A announced their tour, ""Hey fam! We're going on tour! It's been so long, and we are so excited to see each and every one of you." ...aaannndd it came shortly after they released their third self-titled album and a thrilling adventure of tour with Quinn XCII's "The People's Tour" with Julia Wolf.
The trio, made up of Nathan Esquite (on guitar), David Labuguen (on keys), and Zachary Charles (on lead vocals), have been changing things up ever since they signed with Atlantic Records in 2016. Shortly after, in 2017, they released their debut album, Gallery," which was a global smash, and the album peaked in Billboard's Heatseekers and Top 200 at 4 and 143, respectively. Later, they released "Asylum" in 2019 and took a four year break. Now their latest album sets things off nicely with the single "Moving On," followed up with "Dark Skies" and "Die For A Night.
They're no strangers to getting their hands dirty either, and there is not a part of their studio or live shows where they've not given it a special touch, but that shouldn't come as a surprise; As a team, they've experience in IT, post production, broadcast, and artist development.
Now with over a billion multi-platform streams, they can claim to be some of the hottest talent around, and their music is often found to be uplifting and empowering. On tour, you can expect world-class showmanship and a feature-filled event at every single one of their shows. Plus, with a bag full of hits like the RIAA Gold-certified single, "Oceans Away," "Nostalgic," "Freaking Out," "Let Me Touch Your Fire," and so much more, you can expect to have one helluva show.
Now that you've got the skinny, what are ya gonna do? Become a hero and grab your tickets right here and now before they sell out. It will be the best favor you do for yourself all year. So don't put it off! Do it now!!!