Moore Theatre | Seattle, Washington
Be enthralled by the exceptional music of the world-renowned American Contemporary Music Ensemble this Thursday, April 21st, at the Moore Theatre, Washington, Seattle. Join the amazing classical instrumentalists and be impressed by their meticulous musicianship, artistic vision, and engaging collaborations. If you haven't seen them in person, then this is your chance to see how they layer each instrument so distinctly and be simply blown away by their beautiful execution. This is not only a classical concert to experience but an art form you need to immerse yourself in. So make sure to grab your tickets now, and together, let's all be in awe this coming April 22. See you there!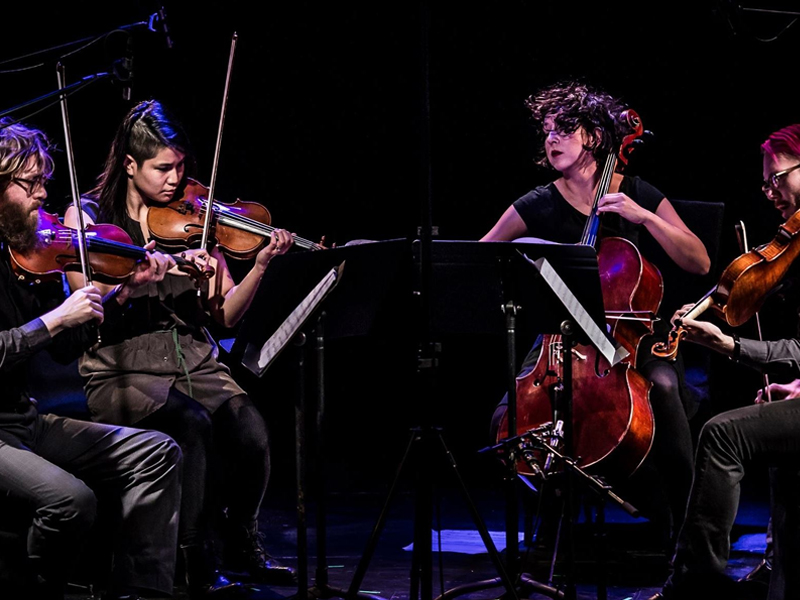 Dubbed as "contemporary music dynamos" by the National Public Radio, the American Contemporary Music Ensemble (ACME) is a group dedicated to the outstanding performance of masterworks from the 20th and 21st centuries, primarily the work of American composers.
The ensemble, which includes some of the brightest young stars in the field, is led by cellist and artistic director Clarice Jensen. They have performed worldwide already and have awed thousands of spectators at leading international venues, including Lincoln Center, Carnegie Hall, The Kennedy Center, Melbourne Recital Hall, Washington Performing Arts, UCLA's Royce Hall, Chicago's Millennium Park, Duke Performances, Triple Door in Seattle, and Sydney Opera House, among countless others. They have also performed at reputable festivals such as the Sacrum Profanum Festival in Poland, All Tomorrow's Parties in England, Auckland Arts Festival in New Zealand, Summer Nostos Festival in Greece, Boston Calling, and Big Ears in Knoxville, Tennessee.
The discography of ACME includes a wide array of contemporary composers alongside the classics of the contemporary. Indeed, the ensemble is one of the best in the world. Thus, it didn't come as a surprise when ACME was honored by the American Society of Composers, Authors and Publishers (ASCAP) during its 10th anniversary season in 2015 for the "virtuosity, passion, and commitment with which it performs and champions American composers."
And now, it is your chance to see these amazing stars in the field of classical music. So buy your tickets now and secure the best seat in the venue. Be inspired by these music dynamos in person!