Moore Theatre | Seattle, Washington
At just 23, Grammy Award-winning pop and R&B singer Alessia Cara is proving to be one of the hottest new names in the charts, and she's headed to Moore Theatre on Tuesday 5th November 2019 on her Pains of Growing Tour! The multi-platinum-selling Canadian artist is touring in support of last year's album of the same name, but will also be performing a set full of new material from her recent EP, This Summer, as well as a selection of previous hits, including her smash single 'Scars to Your Beautiful'!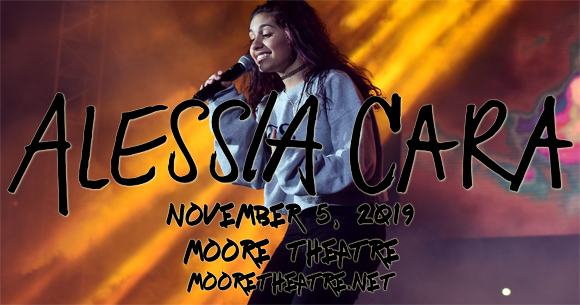 Alessia Cara is a Canadian singer, songwriter and instrumentalist who first came to public attention in 2013, via her YouTube videos of acoustic covers. She was signed to EP Entertainment and Def Jam Recordings, and in 2015, she released her debut single, "Here", which reached number 19 on the Canadian Hot 100 chart and number five on the Billboard Hot 100 chart. The single preceded her debut album, Know-It-All (2015), which reached number 8 on the Canadian Albums Chart and number 9 on the Billboard 200 chart in the United States, launching another top 10 US hit, "Scars to Your Beautiful". Cara received four Grammy Award nominations in 2018, winning Best New Artist. Later that year, she released her second studio album, The Pains of Growing, which contained the singles "Growing Pains", "Trust My Lonely" and "Out of Love". Her second EP, This Summer, was released in 2019.